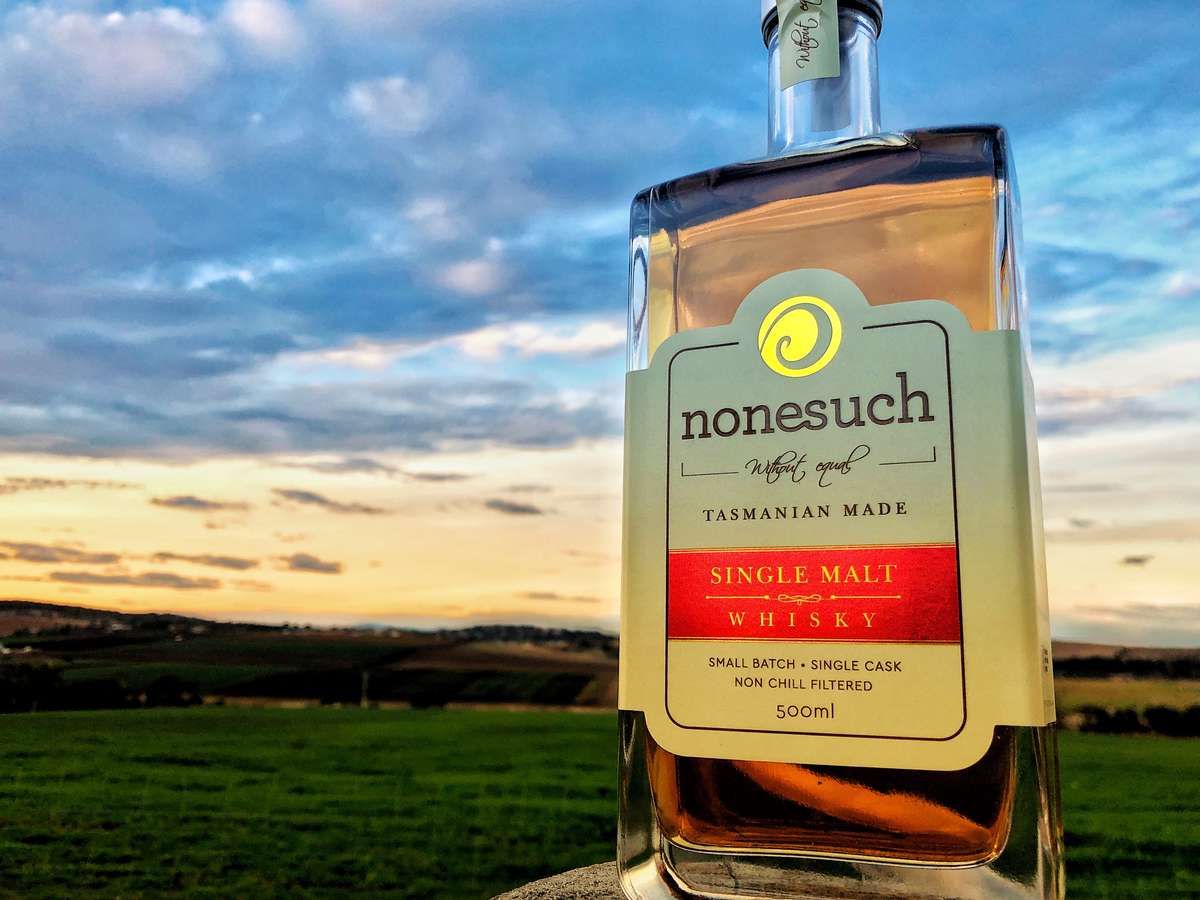 Single Malt Whisky Delight
Production of every bottle of Nonesuch whisky takes place in our family owned and run distillery located in rural Tasmania.

We believe that the final character and quality of whisky is influenced by each stage of the process. So everything from grinding the premium grain we have selected through to bottling the whisky is done by us,

We create our own wash and ferment it right here on-site. We want Nonesuch Whisky to convey a sense of place and incorporate the elements that make it inimitable. Hence, as the wild yeasts at our bayside farm setting are unique to this location, we open ferment for a time. That means we put those wild yeasts to work alongside a commercial yeast that they compliment.
We then double distill in small batches in our traditional design, swan-neck, copper pot still.


Aging has been in small oak casks, stored under bond at the distillery.
The variable Tasmanian weather, the low of humidity and the breezes that come off Mt Wellington and across the bays to ventilate the building, have all contributed to the amazing maturation that seems unique to Tasmania.


When we have determined that the whisky is at its peak it is decanted and allowed to flock naturally. We do not chill filter our whisky.


The whisky is then hand bottled and hand labelled with each bottle individually numbered.


SHOP